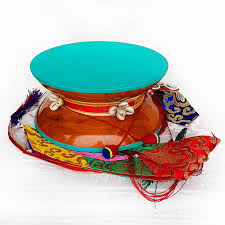 Chod - Daily Practice - Online
with Kristine McCutcheon
Chod practice is done by people who want to cut their ego and at the same time benefit beings. It is a mahayana practice that was developed over a thousand years ago in Tibet by a woman, Machig Labdrom.
This is a weekly practice group.
The practice has study and meditation pre-requisites.
If you would like to know more please talk to your meditation instructor or centre or group leaders.
If you want the link - please email.
May all beings be free of delusion